Current payment systems don't allow making anonymous payments. That's why the NGI project GNU Taler works on a system that does. HAN is testing the accessibility of this payment system.
No identification required
Suppose you're a crime journalist being followed by the drug mafia and you park your car in a parking garage. Or you're a pregnant woman in the U.S. seeking an abortion – in a state where it's illegal. Or you're a bank manager who likes to buy communist literature. "You have to pay for all these transactions. If you don't do that with cash, you leave a digital trail through your bank account or credit card number," says Christian Grothoff, professor of Computer Network Security at Bern University of Applied Sciences. "A trail that could have serious or even life-threatening consequences for some."
"So it's crucial that everyone has the possibility to pay anonymously. The new electronic payment system GNU Taler makes that possible," continues Grothoff, who co-founded Taler Systems SA with Florian Dold. "You can use it to pay in existing currencies, such as euros and dollars. But unlike other digital payment systems, GNU Taler guarantees your privacy. No one can see what you've paid. That's because the system uses modern cryptography."
How does GNU Taler work? Very simply, according to Grothoff. Customers send traditional money transfers through their regular bank to a Digital Exchange. In return, they receive anonymized digital money in their GNU Taler digital wallet. "They use this money to pay suppliers with just one mouse click." In turn, the sellers exchange the digital money for traditional money. They are not anonymous, so the government can simply impose sales and income taxes on them.
Of course, it's important that all citizens will be able to access GNU Taler. Also people with disability. And that's where the HAN Inclusive Digital Design & Engineering (IDD&E) research center comes in. One of the center's tasks is to conduct accessibility audits. "We do that in our Experience Lab, where the test team tries out new digital products," says Eric Velleman, professor by special appointment in IDD&E. "This team consists of students, lecturers, researchers and experts who work with people with and without disability."
IDD&E recently conducted a quick scan to assess the extent to which GNU Taler meets the criteria for digital accessibility. "We also mapped out areas of concern for further development."
As a result of IDD&E's research, GNU Taler's software has been modified. But that does not conclude the project. "Within a few weeks, we'll be launching a new Android version of the digital wallet," Grothoff says. "HAN will conduct a complete audit of that," Velleman adds. "At a later date, we'll do the same for the iOS version. After that, the accessibility of GNU Taler will be further improved as needed."
Next Generation Internet (NGI) project
GNU Taler is partially funded by the European Commission's NGI initiative. Projects carried out under the NGI umbrella are aimed at developing a more "human-centered" Internet. "GNU Taler is a typical NGI project because it protects citizens' privacy and contributes to a secure and accessible Internet," says Velleman. "What's more, GNU Taler is based on free software," Grothoff adds. "In this case, 'free' means that everyone has the freedom to use, modify and improve the software."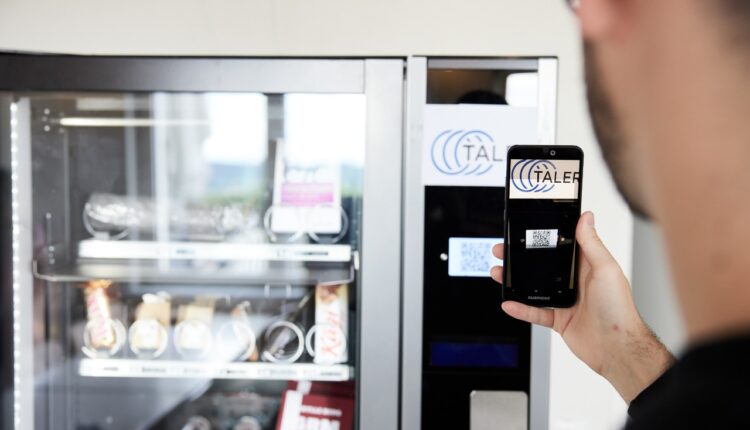 Is GNU Taler already being applied "in the real world"? "Not on a large scale yet. But students at Bern University of Applied Sciences can already pay for a snack from the vending machine using GNU Taler," Grothoff laughs. "Before GNU Taler can be widely deployed, however, there are still some bumps to overcome. These are mainly due to strict banking regulations. Nevertheless, we're already in talks with several interested parties. A German bank has indicated it will use GNU Taler, provided it can secure the necessary financing. If we receive another grant from NGI, hopefully that will work out."
Author: HAN/AIM communications department, May 2023.